Super Land Rover Defender 90 X P400 2020 Review
It's important to understand that the new Land Rover Defender is a very good car, but in a rational sense this short-wheelbase Defender 90 X P400 is objectively the worst of them.
It's thirsty, not particularly practical – despite the quite enormous footprint – expensive and its powertrain feels a tad out of sync with its mandate, but that's not really the point here is it? That's because Land Rover is selling these new high-specification Defenders on character, rather than competence, just like the original Defender did at the end of its life cycle.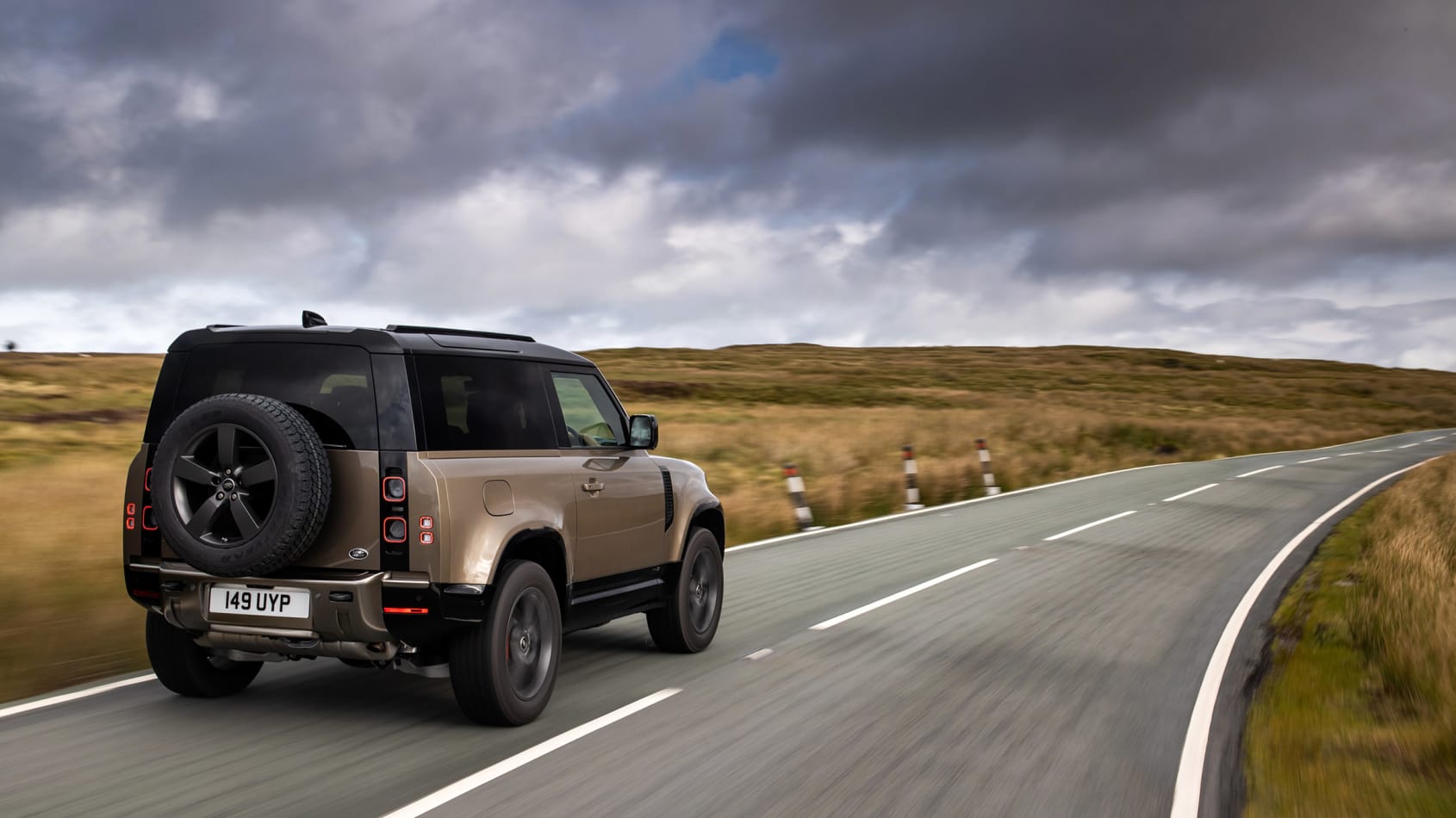 So as a cool 'lifestyle' vehicle, whatever that pertains to, is the new short-wheelbase Defender a worthy option in a class it arguably created in a previous life?
Engine, transmission and 0-60 time
This Defender 90 P400 X is running what currently sits at the peak of an already-reformed engine range. The in-line six cylinder engine is one of JLR's impressive new Ingenium 6 petrol units, and is here aided by a 48V mild-hybrid system that uses little bits of electricity to smooth out the combustion powertrain and extend its start-stop systems.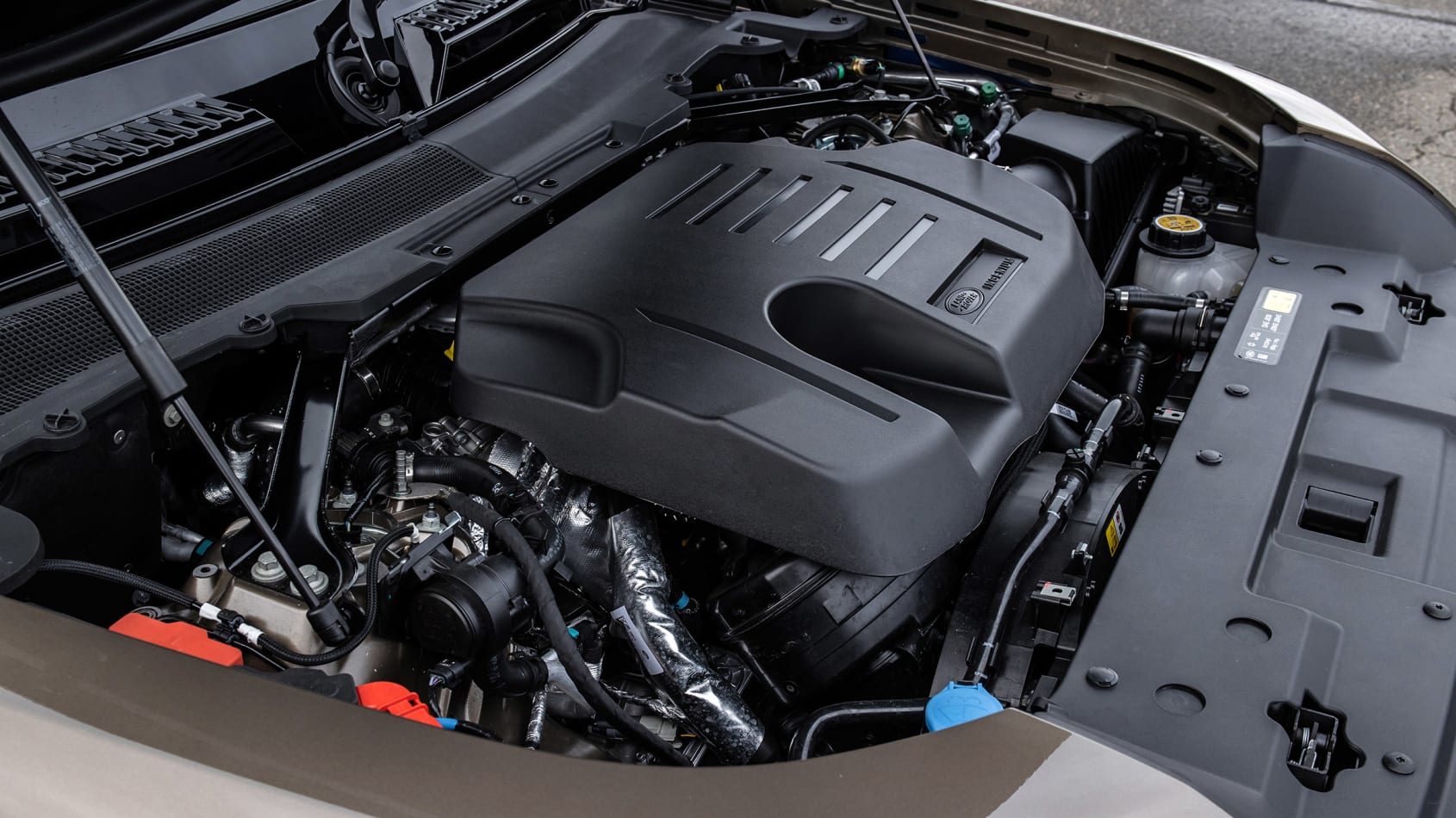 Peak power is rated at 394bhp in old money (the 400 comes from its metric horsepower), with 405lb ft of torque available between 2000-5000rpm.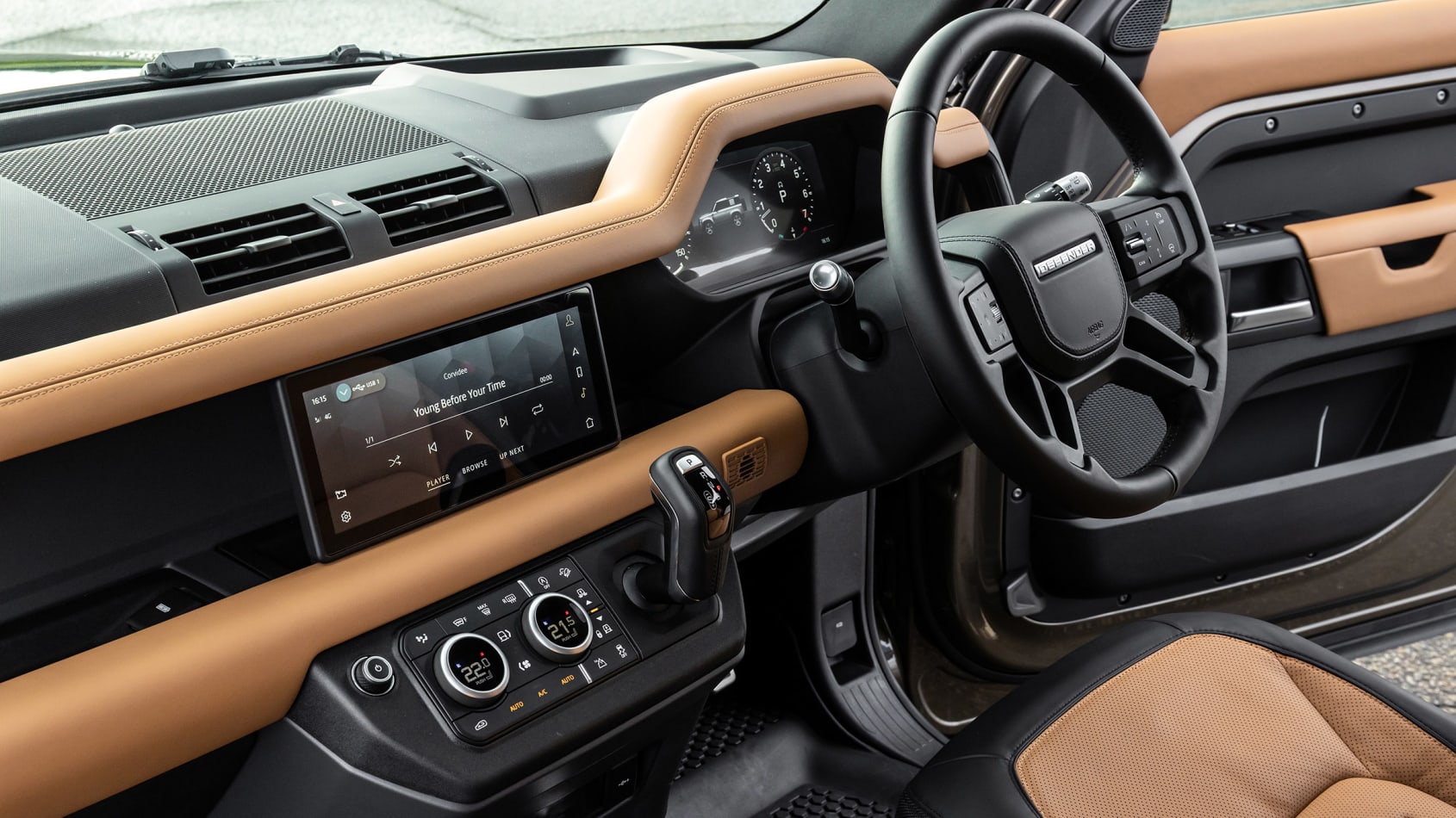 These figures are impressive, but also blunted by both the 2245kg it needs to lug around and the drivetrain that sends power to the ground. The eight-speed transmission is complemented by a proper low-range transfer case, two electronically controlled locking differentials and Land Rover's latest Terrain Response technology. As such, acceleration is a rather tardy 6sec to 62mph, topping out at 130mph, but trust me when I say it really doesn't need to be any faster.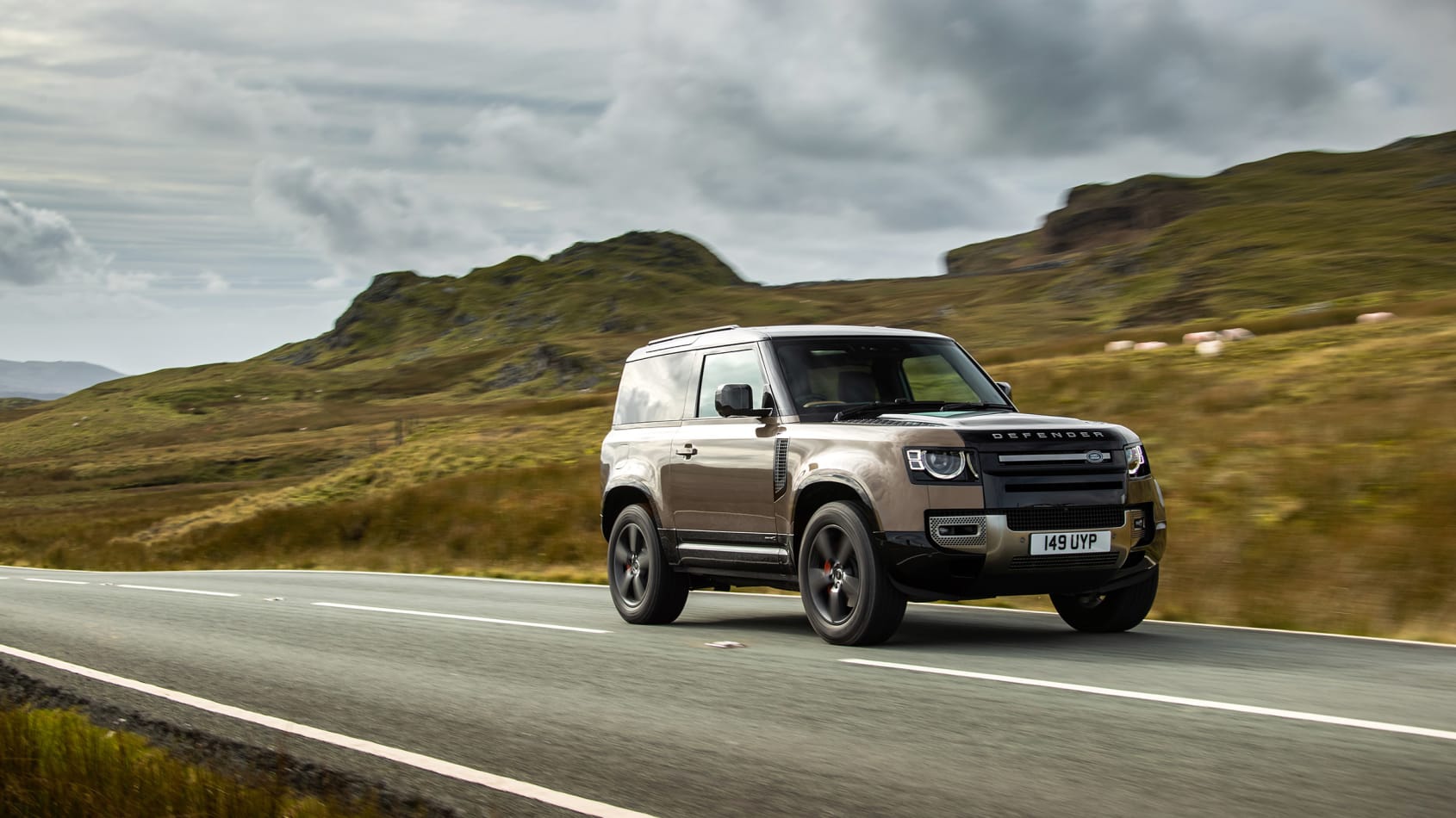 Technical highlights
In its top-spec X trim, the P400 is pretty much fully loaded with all the off-roading and luxury features you could possibly want in anything with the Defender badge sprawled across the vast bonnet. Adaptive air suspension is one such upgrade over lesser Defender 90 models, while the upgraded Configurable Terrain Response system will do an immensely impressive job getting you out of whatever mud-pit or shopping centre parking ramp you might encounter.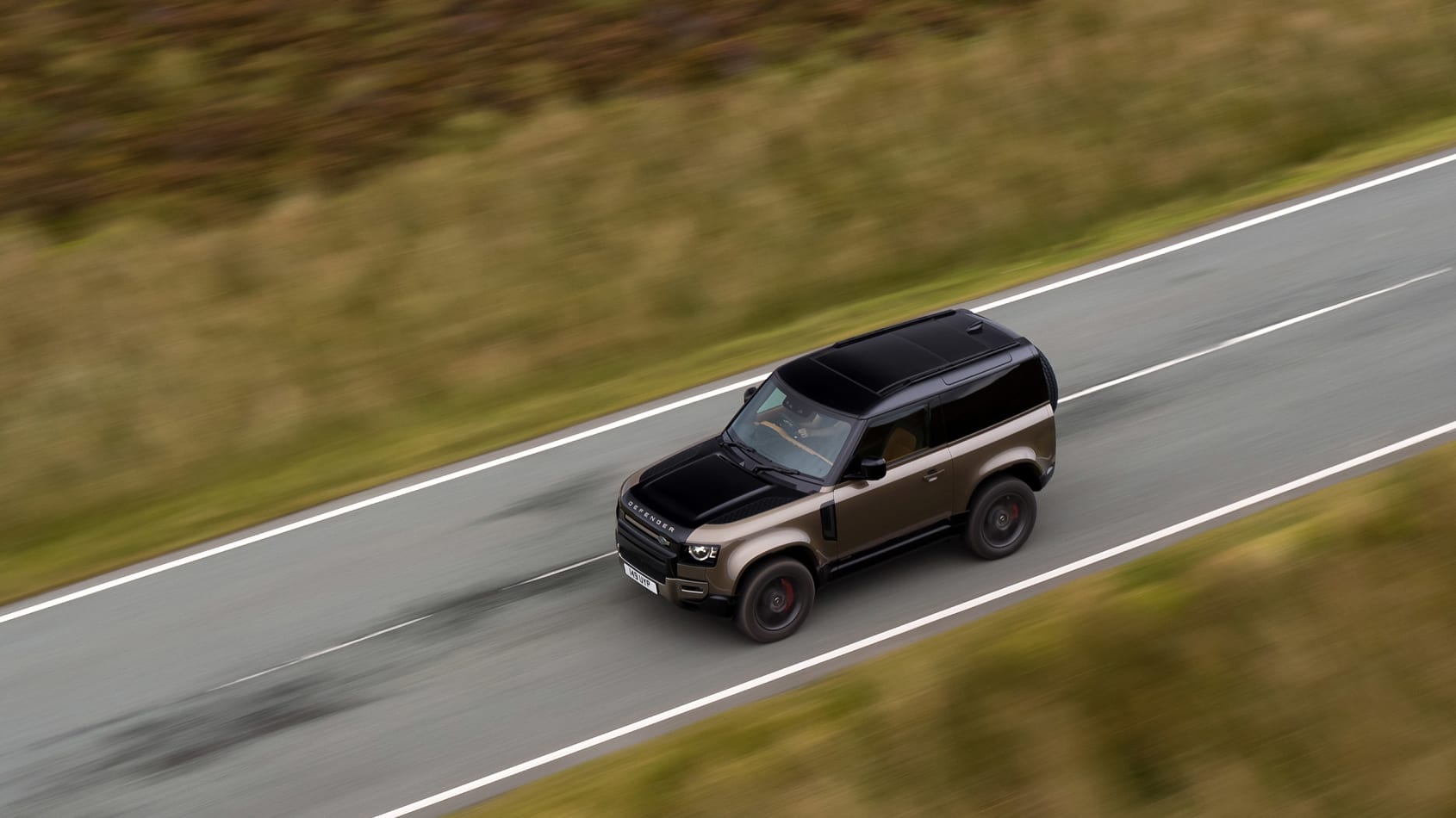 Inside, things are quite an interesting mix of luxurious materials and finishes combined with plenty of rugged elements to remind you this is a Defender after all. The interior is superbly designed and very well constructed, with a clever use of wipe-down and neoprene-like materials surrounding raw finishes of body-coloured metals and the Defender's distinctive exposed dash support beam, here finished in black in contrast to the white or silver in lesser models.
What's it like to drive?
There's no getting away from the fact the Defender is a big car, and while the 90 loses a huge 435mm from its wheelbase over the 110, at 2.1m wide (including wing mirrors) it still feels vast piloting around even big roads. That feeling of imperiousness purveyed by other Land Rover products is in full force though, with a commanding view over the X's black bonnet and those terrible plastic diamond plating inserts.
The steering and throttle response can feel a little clunky and imprecise initially, these are hallmarks of anything designed to go off-road, but it's nothing like as crude as a Jeep or the Mercedes G. Decent progress with the petrol engine is made without too much fanfare, but you do get the sense that it takes very little for the transmission to start over-compensate for the engine's peaky nature, a feeling that belies its on-paper figures. Thanks to the outright refinement and isolation of the powertrain though, this comes to you not via an audible output, but a surprising lack of progress and the flailing (digital) rev-counter needle.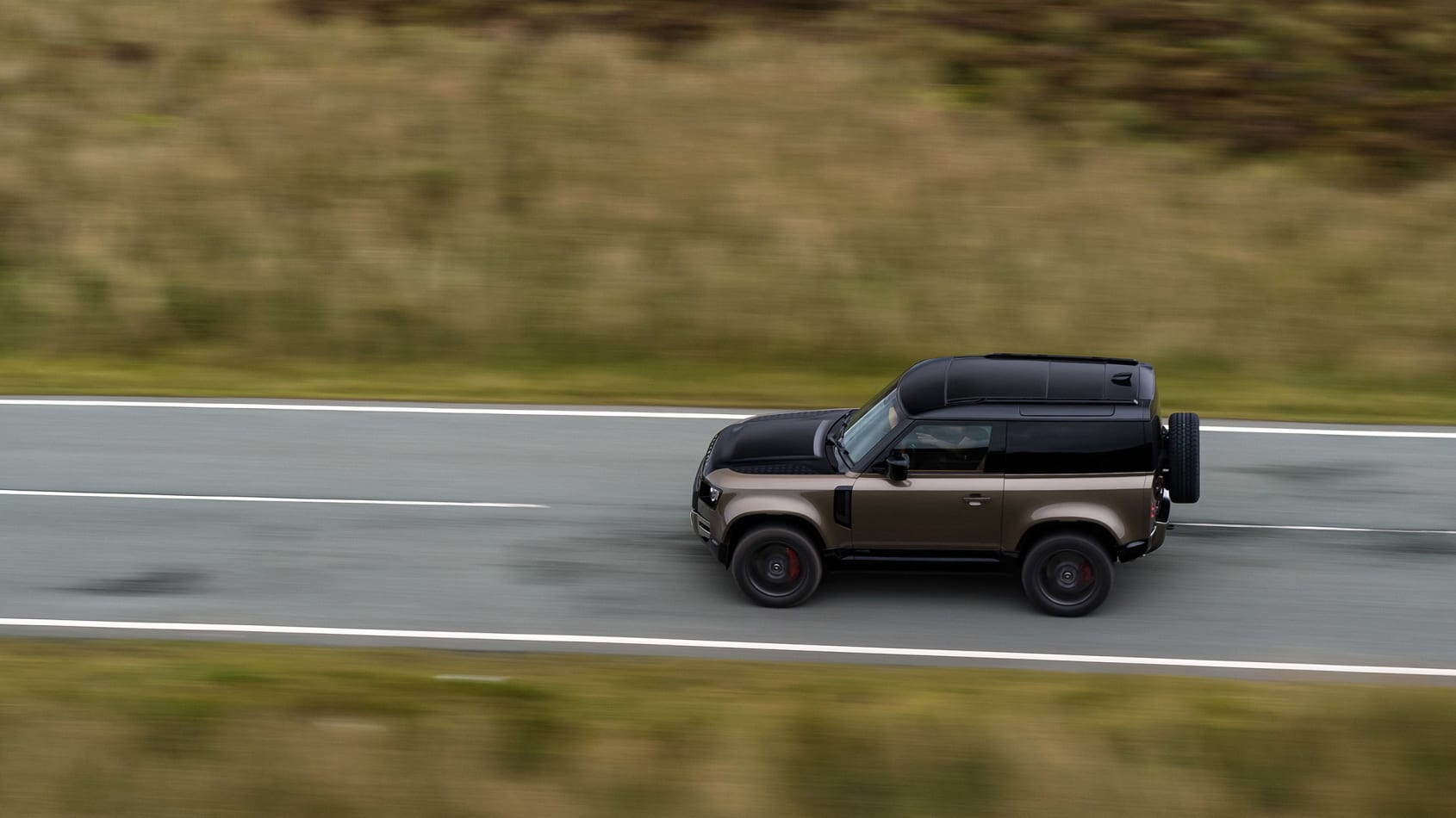 The Defender 90's dimensions present another compromise over the larger 110, as it rides with a different frequency due to the short wheelbase and wide stance. It's not uncomfortable, but is very mildly bobbly in the same sense as an early Fiat Panda 4×4 – albeit one with far more sophistication. Considering its quite astounding off-roading capability though, the Defender is certainly more able on tarmac than its key rivals, making full use of its monocoque chassis and independent suspension, things both rivals from Jeep and Merc lack.
Approach the idea of 'making progress' on road and the Defender neither improves or deteriorates, quashing the road surface like only something that's over 2.2 tons could yet feeling quite cumbersome whilst doing it. Get greedy with your inputs and the 4.4m length however will quickly reveal the inertia being thrust upon the chassis, there are big numbers at play and big hardware being thrown around, and it feels it. Compared to the 110, the 90 is a compromise on the road, lacking the longer car's ultimate ease and sophistication of which it flows down the road, while not really feeling 200kg lighter on its feet as compensation.
Experience of the incumbent six-cylinder diesel also shows up the six-cylinder petrol as being not particularly suited to the Defender, surfing on a broader shelf of torque that makes the whole experience a little more laid back and progressive. Its improved economy will also be a boon, but compared to something like Merc's G63, the P400 petrol's 21mpg we saw seemed reasonable.
If you're wanting the pomp and circumstance of the G63, the P400's powertrain doesn't quite deliver the theatre either, although a V8 Defender will be along soon enough to fill that gap.
Price and rivals
The Defender 90 model-for-model is £1800 less than the 110, which initially sounds like a good saving until you remember how much a well-specified Defender will set you back. The Defender X P400 we're driving here starts at £77,400, which is rather a lot but is absolutely rammed with kit to compensate.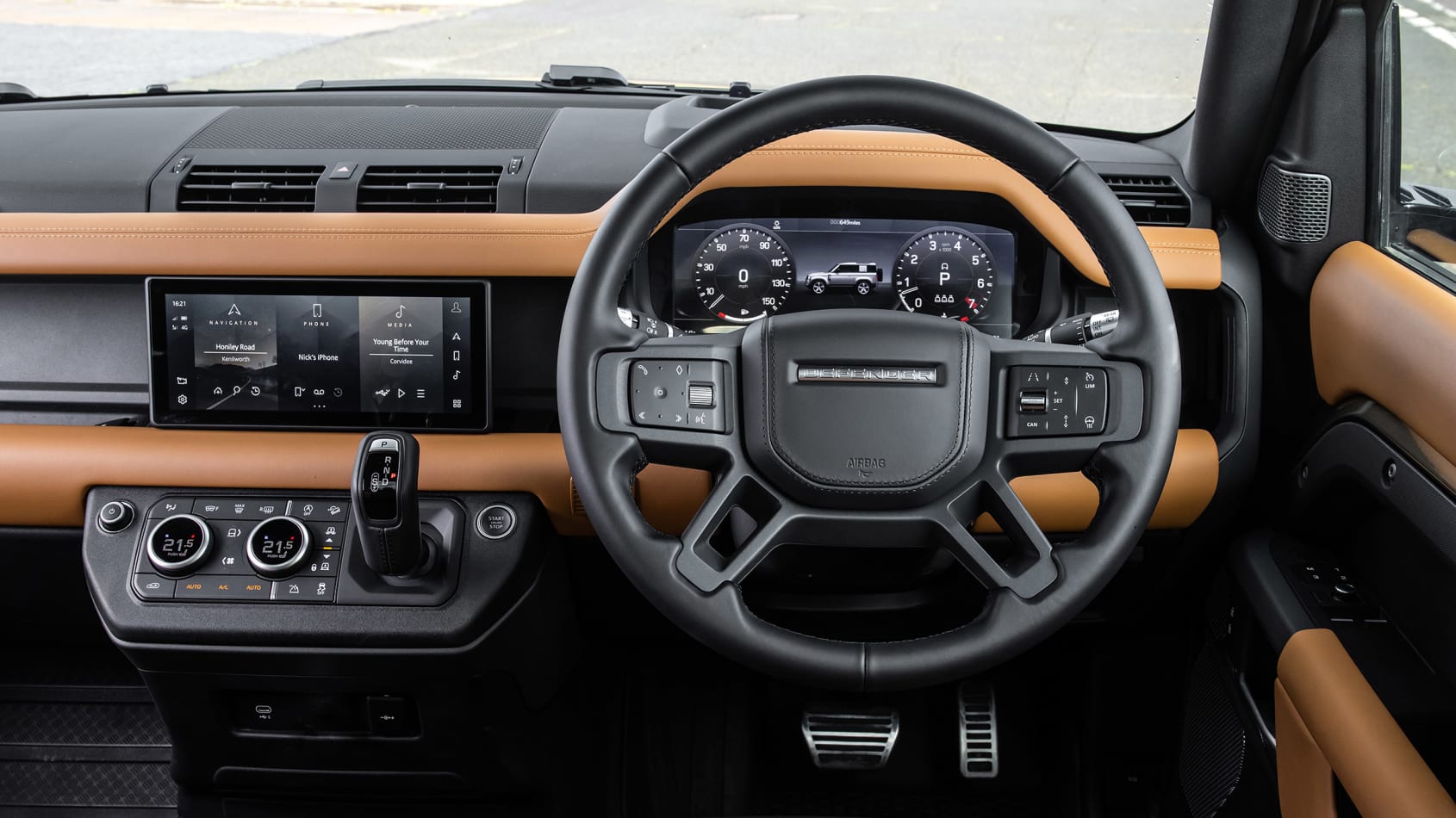 In fact short of a blingy set of 22-inch wheels and the Defender's various accessories packages, there are very few option boxes left to tick, with highlights coming in the form of Matrix LED headlights, a high-spec Meridian stereo, Land Rover's clever Clearsight rear-view mirror camera, a panoramic roof – we could go on.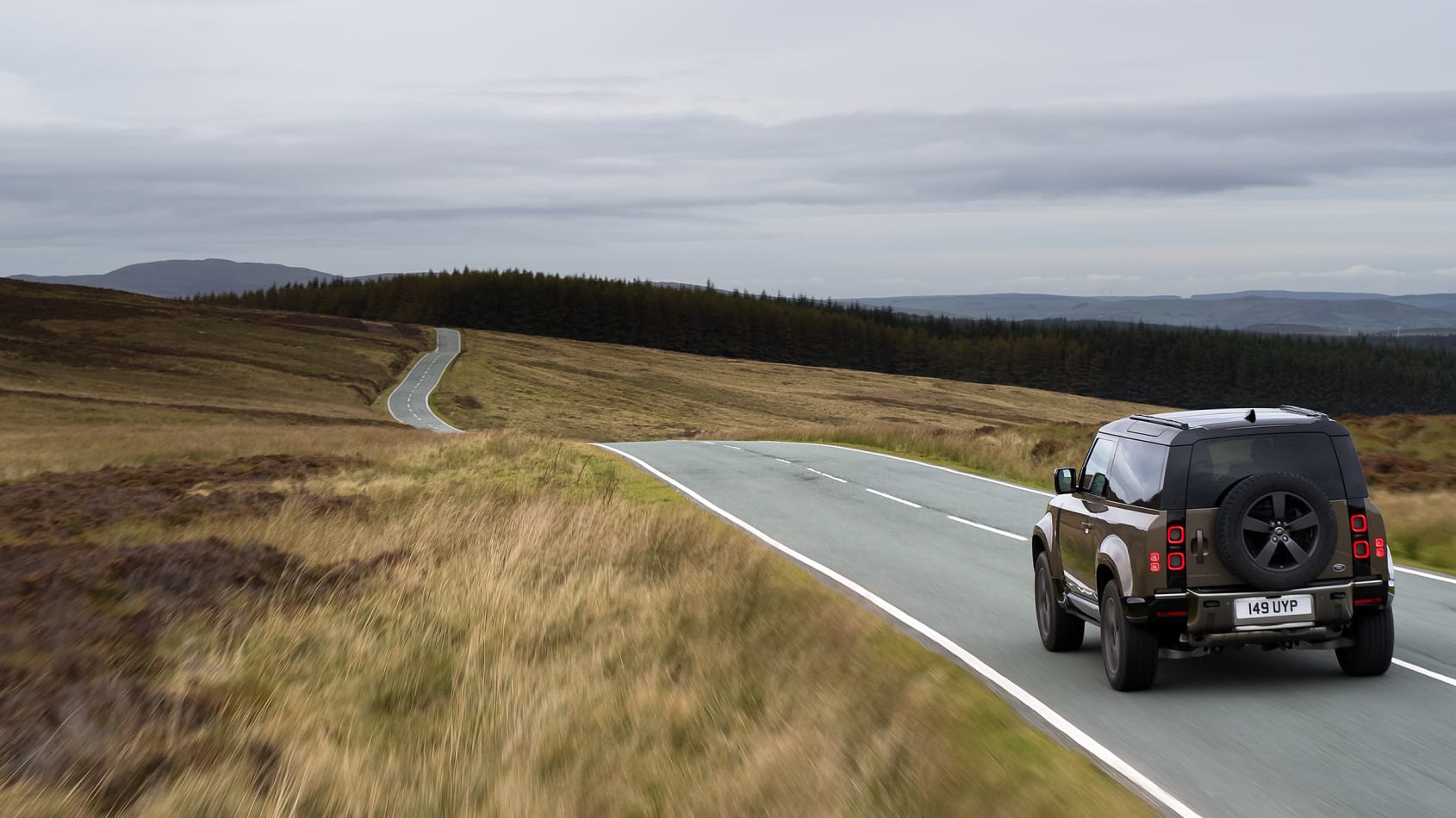 Three-door rivals are pretty hard to come by unless you're a very good friend to your Mercedes-Benz dealership and they still have an old-generation G-Class Cabriolet in the back shed. The short-wheelbase Jeep Wrangler is therefore the Defender 90's only rival in the UK, but doesn't quite extend as far up as this Defender X in terms of price or spec. In a non-X trim, the 90 does compete much more closely to the Jeep on price, but the two are incomparable on-road in the Defender's favour.