The use of BMW Z4 underpinnings has caused consternation among enthusiasts, but there are solid reasons for doing so – not least BMW's expertise with Toyota's preferred rear-drive, straight-six configuration. At any rate, Toyota's car is a coupe to the BMW's roadster set-up, and the two cars feature different chassis settings to try to differentiate them further.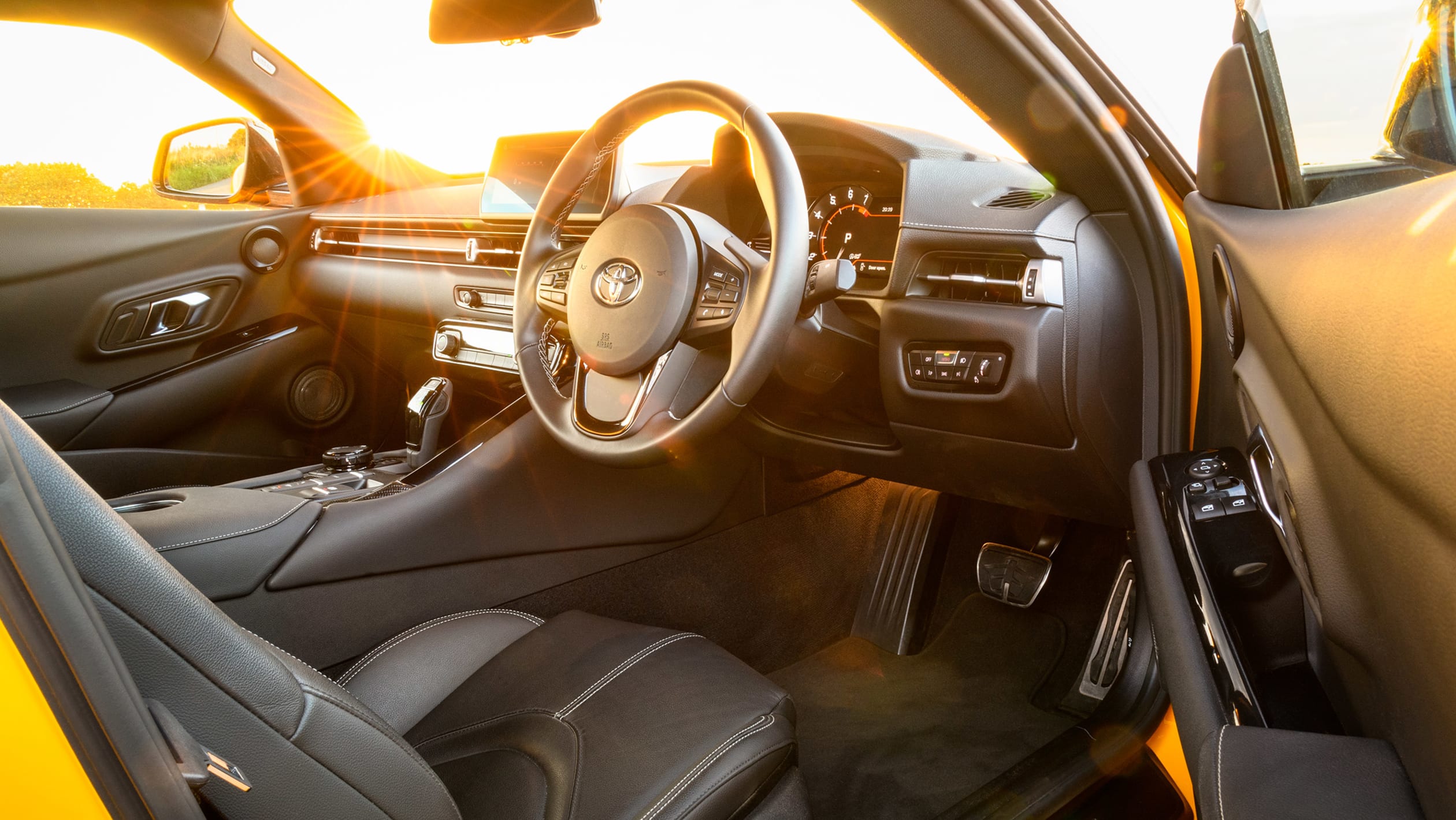 Whether it's really a Supra or not matters less than how it drives, however, and on this point the car is a success – to a point. As our four-star rating indicates, the Supra is good, and can compete on even terms, where it matters, with other cars around its price point.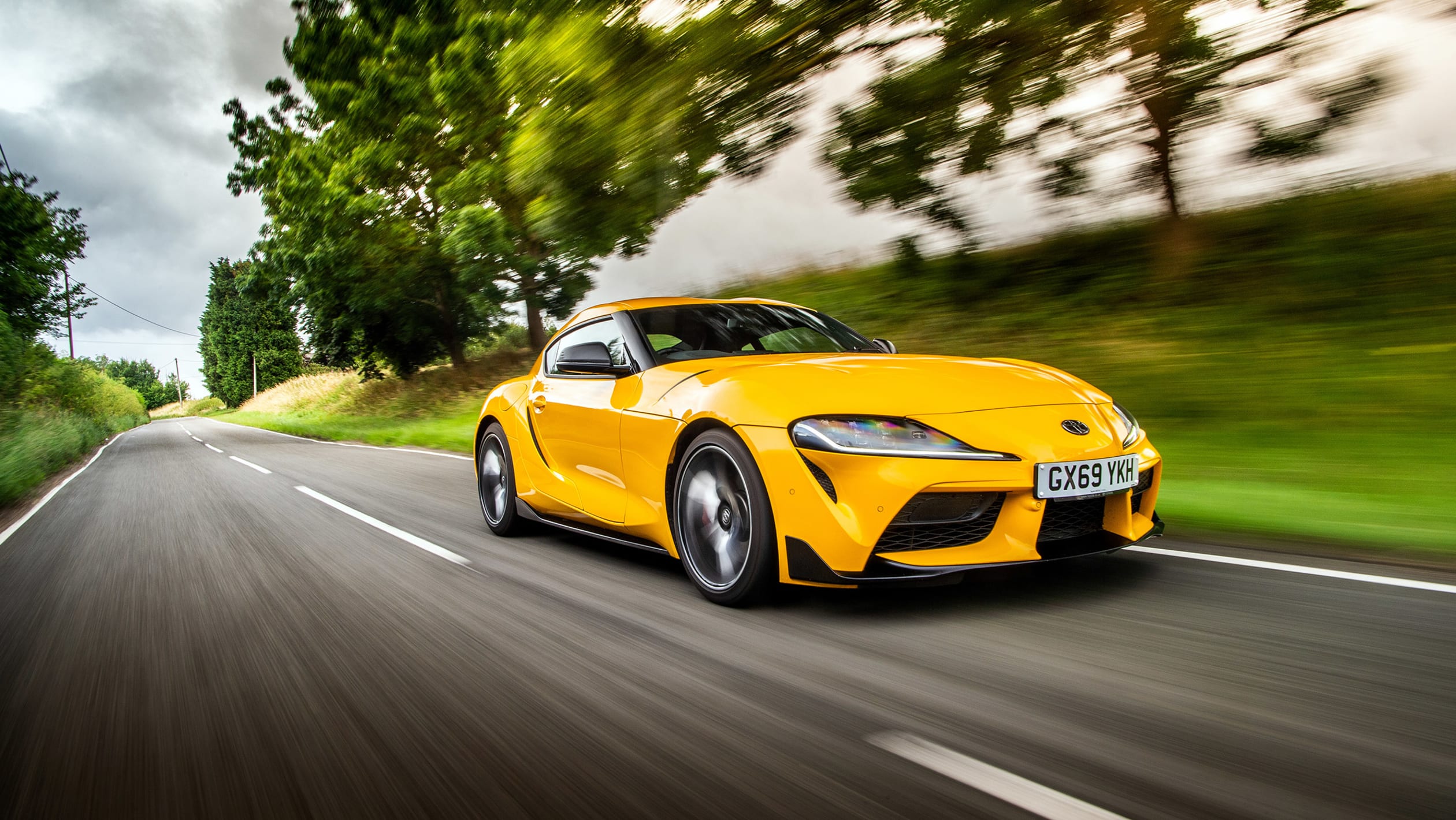 What it can't do, that many rivals can, is offer any truly outstanding characteristics that elevate it beyond merely good and into the realms of the very best. Given ever-changing industry regulations are making cars such as the Supra ever less viable, we hope Toyota still has one or two things up its sleeve to extract the car's full potential in the future.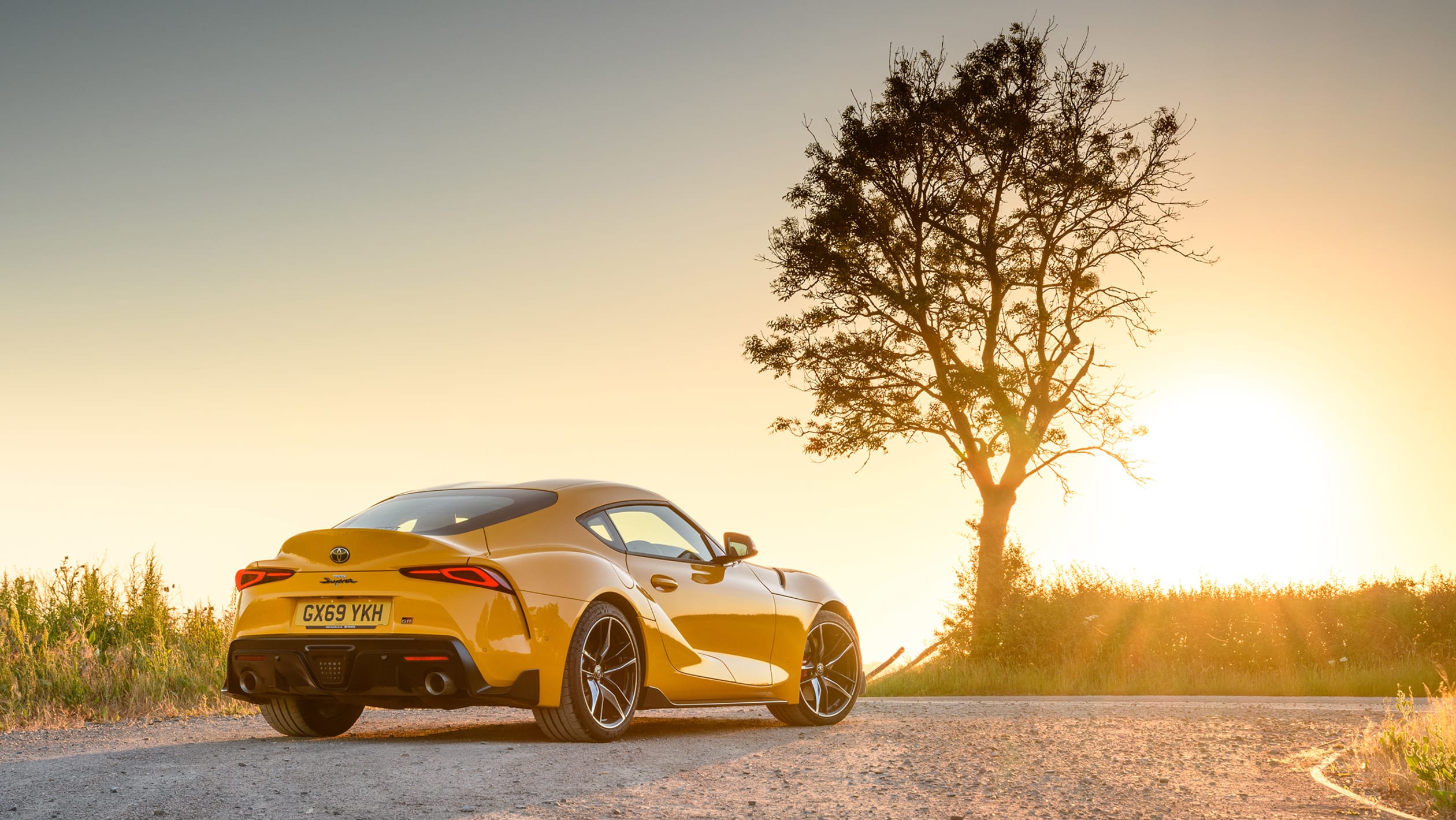 A straight-six engine was on Toyota's list of must-haves for the new Supra. It's been a feature of the model in every generation, and unlike Nissan with its Z-cars or GT-Rs, a move to a V6 was a non-starter, despite Toyota's range having several options.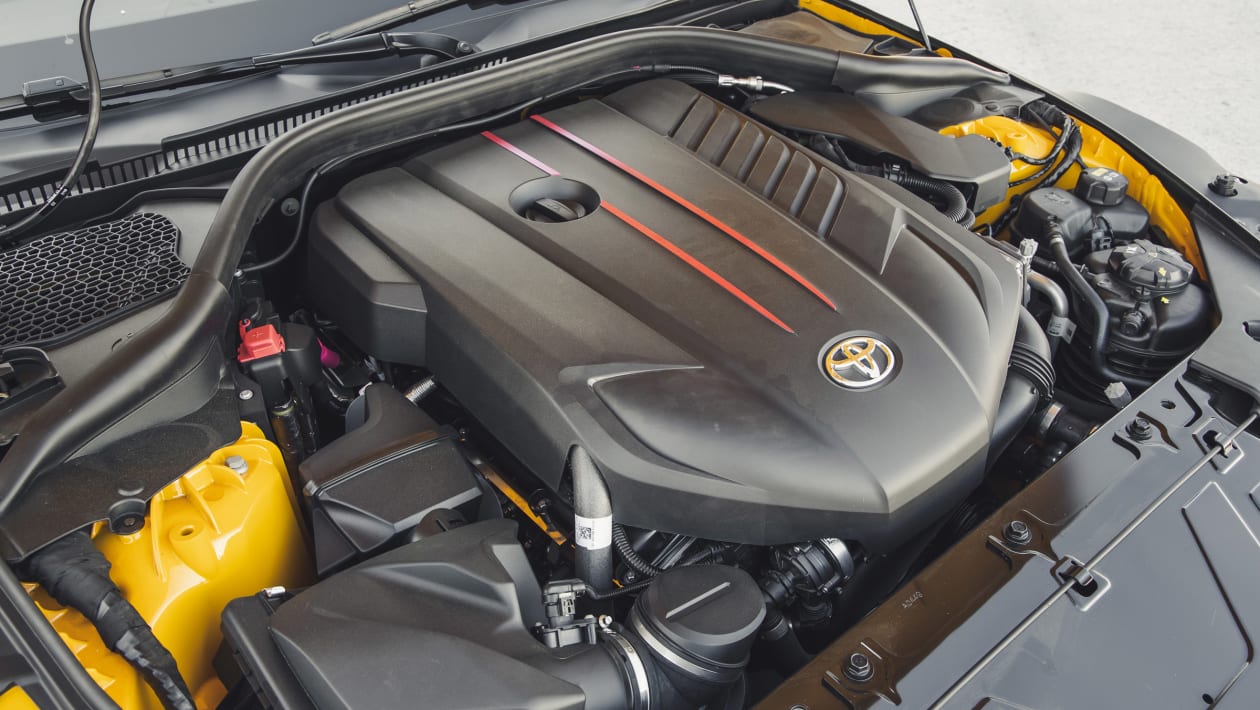 This is, at least publicly, part of the reason BMW was chosen as a partner in development of the Supra. And that's why the Supra's 3-litre in-line six is BMW's B58 unit, as seen not just in the latest Z4 but also in various states of tune in everything from 3-series to 8-series, and even the Morgan Plus Six.
In the Supra it makes 335bhp from 5000 to 6500rpm, and 369lb ft from 1600 to 4500rpm. Overseas versions will soon be getting an even more potent variant with 382bhp, though the internet would have you believe the Supra is conservatively quoted anyway, so who's really counting? The engine uses variable valve control and variable camshaft timing, a single, twin-scroll turbocharger, and direct injection.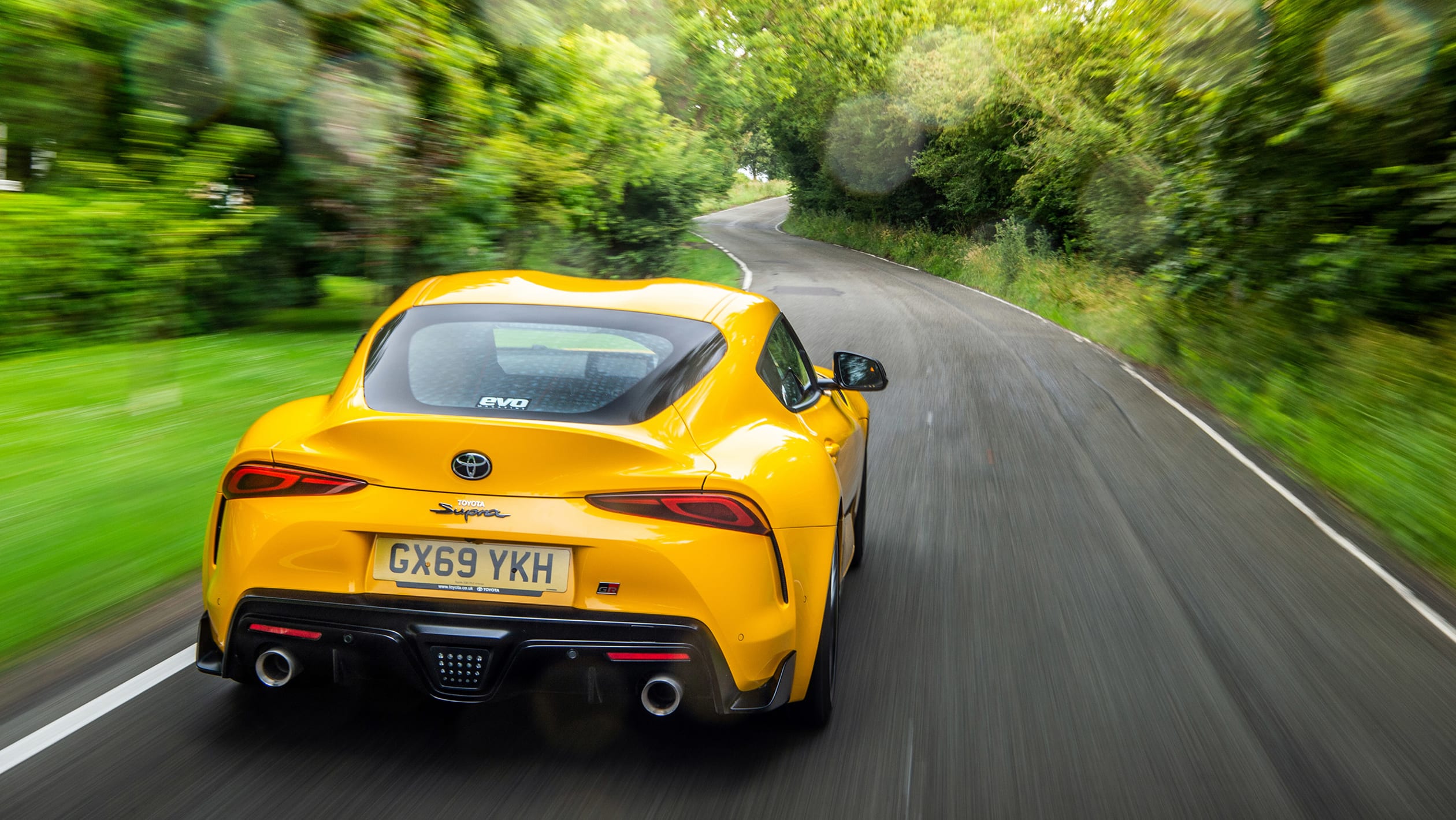 Like its predecessor, the current Supra will quickly develop a reputation for straight-line speed. Its 1495kg kerb weight is hardly flyweight, but 275-section rear tyres make for good traction and the car whips to 62mph in 4.3sec – six-tenths quicker than the 0-60mph time quoted of the old Supra Turbo with a manual 'box, for reference. Top speed is electronically limited to 155mph.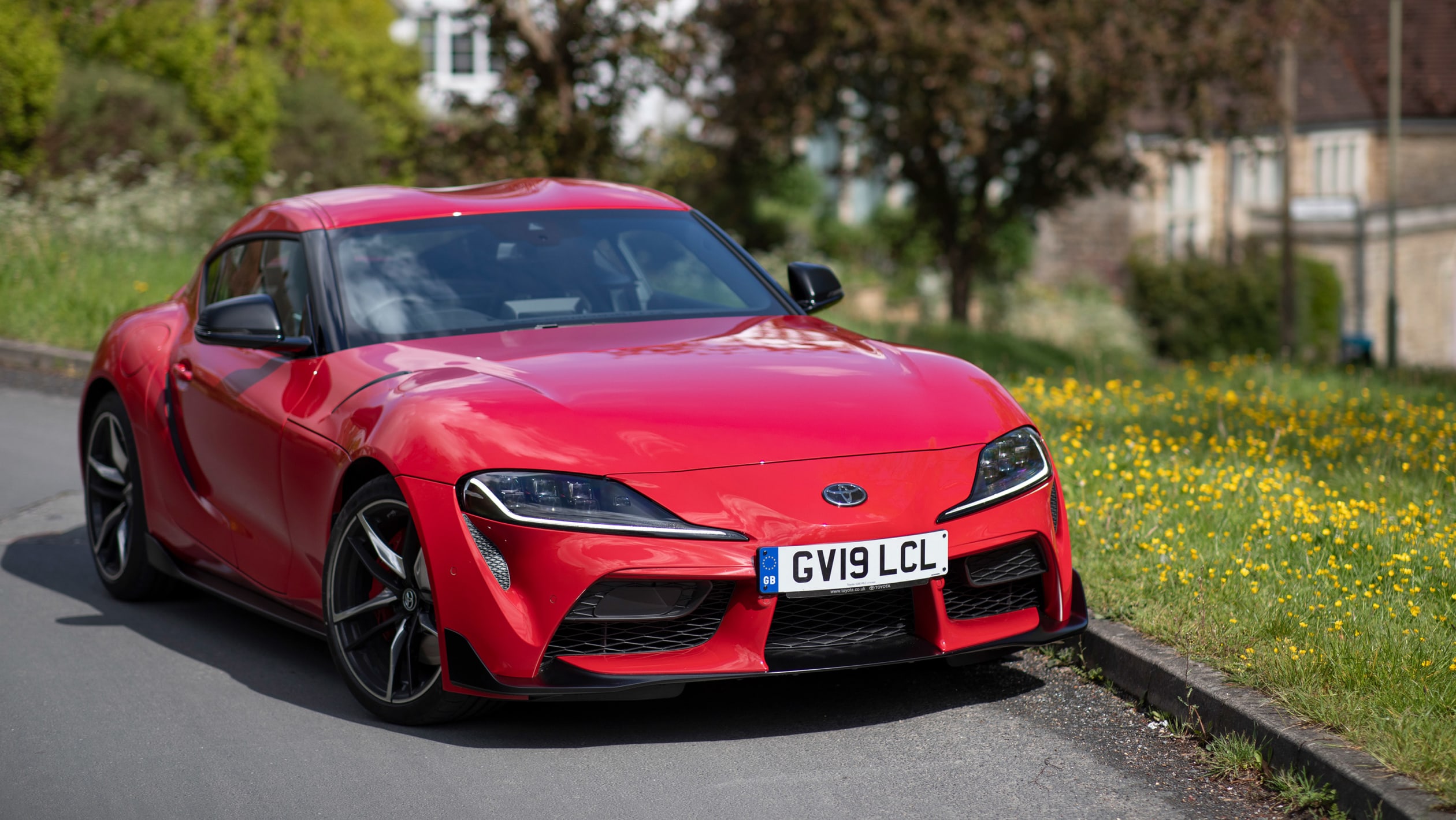 The way it goes about achieving that speed feels… well, quite BMW-like. There are worse engines to listen to than a straight-six, even a turbocharged one, but the engine and transmission's character are both very BMW, whether mooching around at low speed or gunning it through the gears.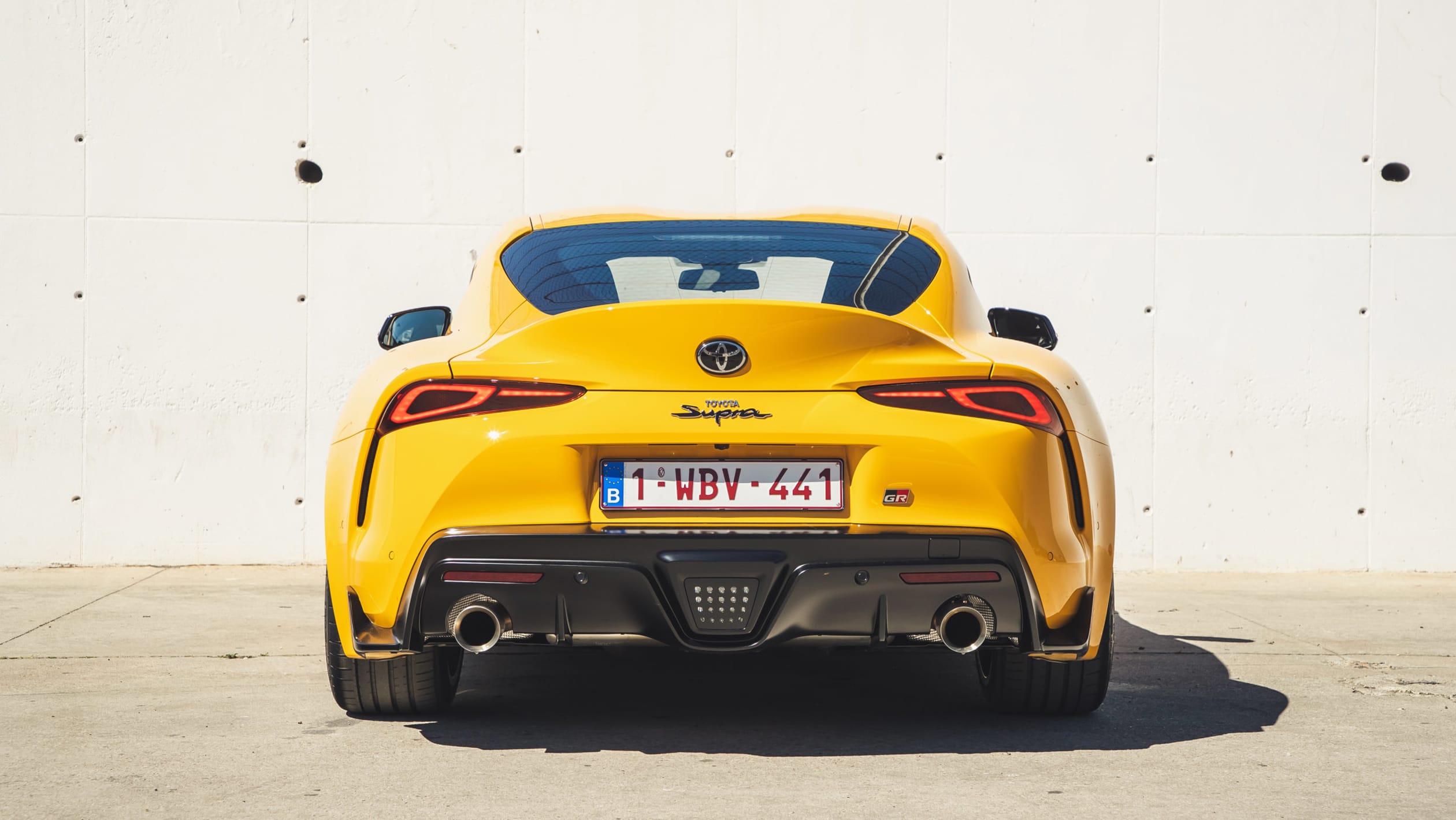 Toyota has worked to give the car some aural character, and in the sportier driving modes there are the obligatory crackles when backing off the throttle. And seat-of-the-pants it feels comfortably as quick as the 0-62mph time suggests, punching hard from very few revs and the acceleration never really tailing off until you bump into the limiter. It responds well in-gear too, taking off with the merest hint of throttle input.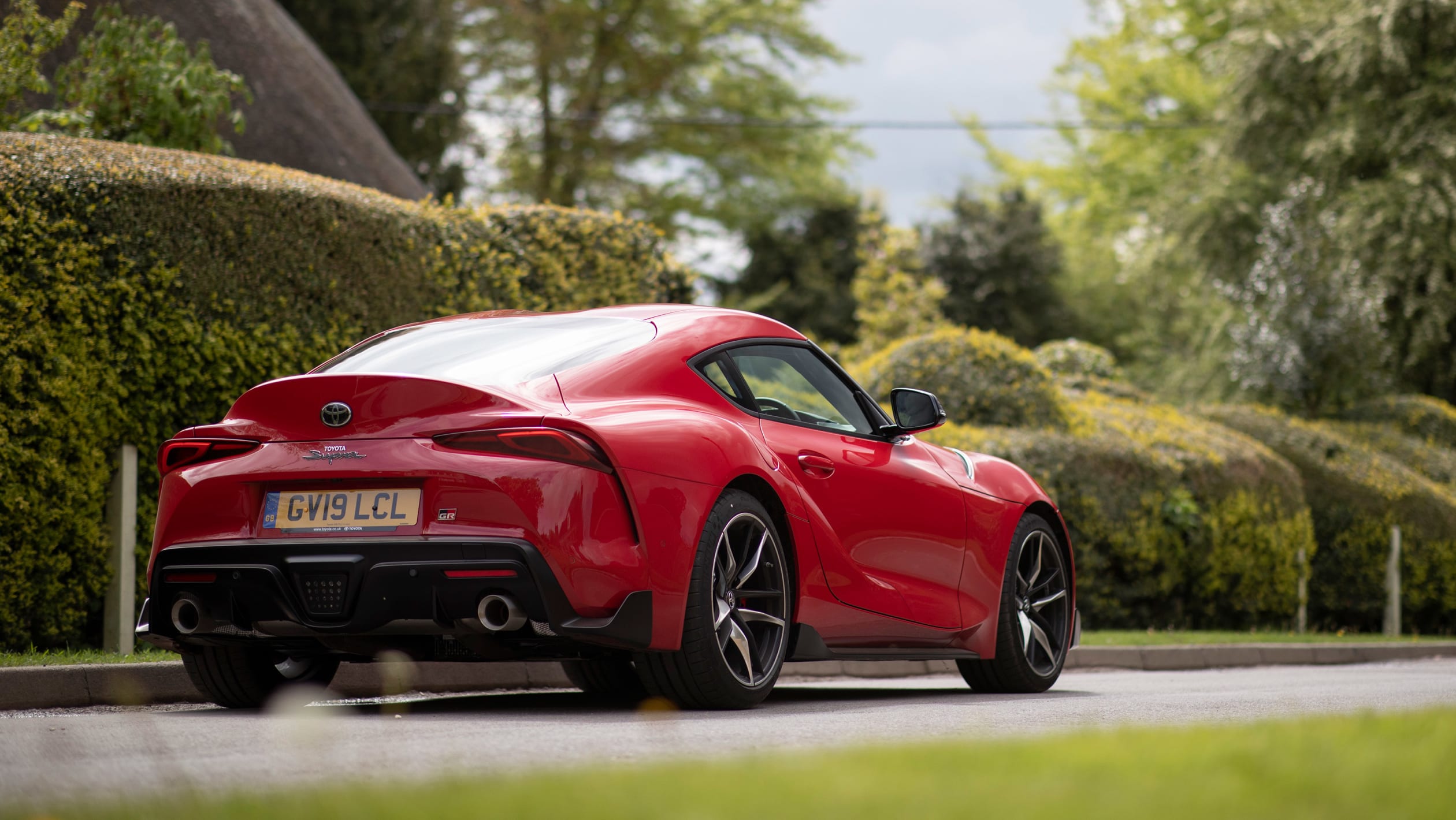 Perhaps it's a symptom of the low-set driving position or the minimal glass area but it seems to accentuate the car's performance too – there's a proper muscle car vibe. It's a shame, though, that there's not a manual transmission to add to that feeling.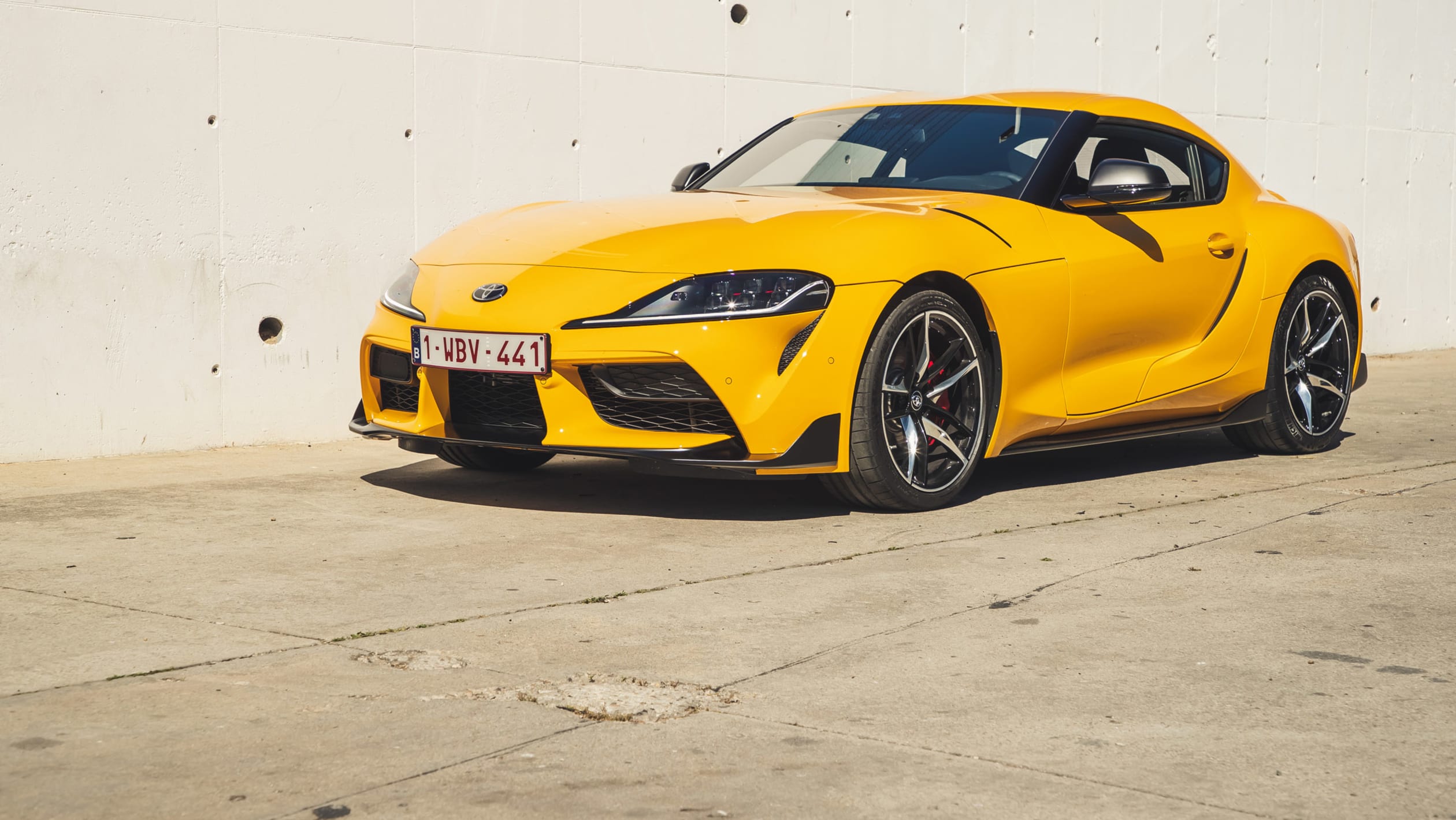 It's one of several areas the car feels short on interaction, as good though the ZF is, it's not as sharp as the dual-clutch 'boxes offered elsewhere, and the process of switching the car into sport mode, knocking the gear shifter into manual and then changing down half a dozen gears just to wake everything up feels neither efficient, nor fun or interactive.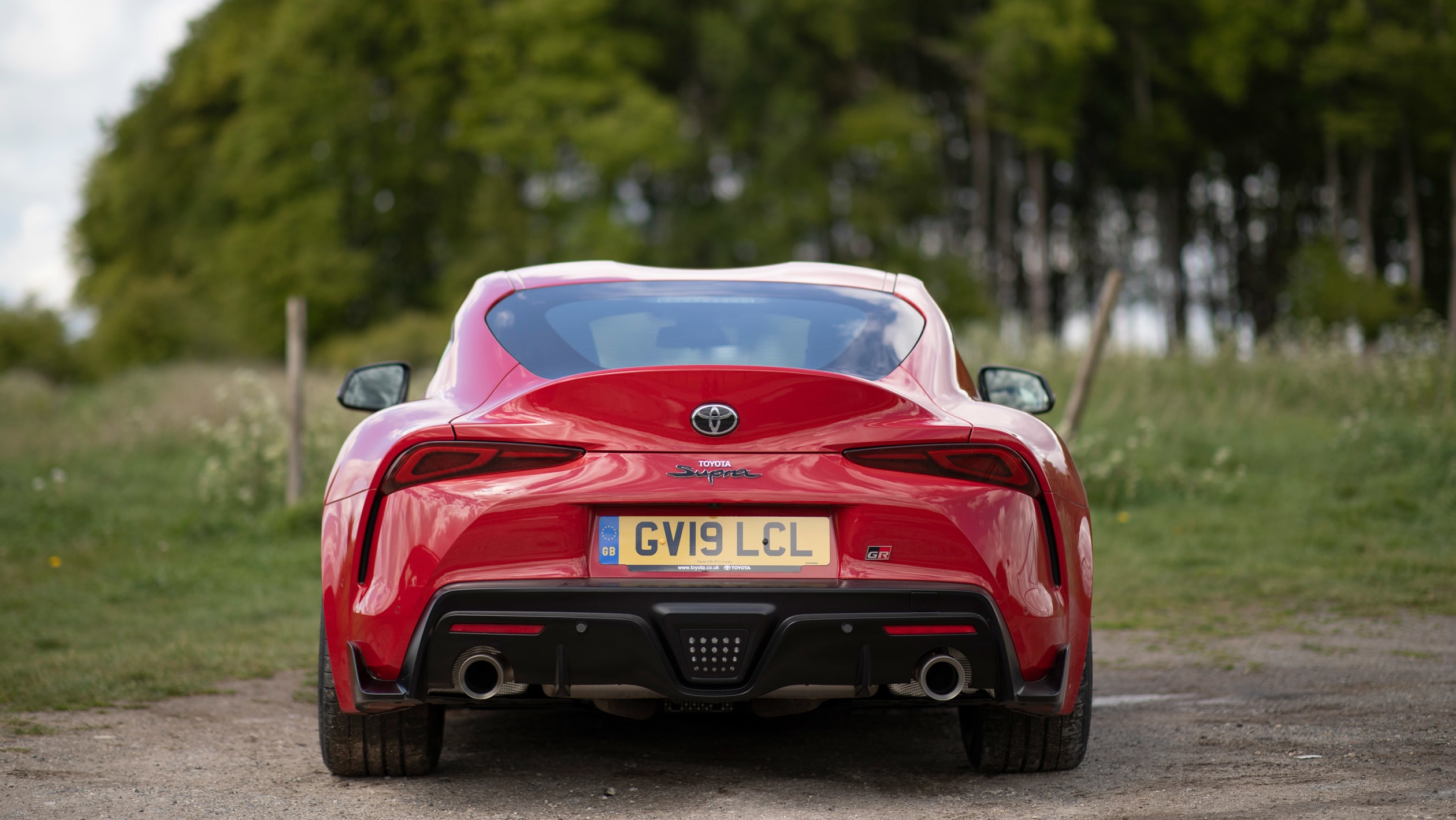 Prices, specs and rivals the Supra is available in two grades – the regular model at £52,695 and the Supra Pro at £54,000. Both use the same 3-litre straight-six powertrain (the 2-litre four-cylinder available elsewhere hasn't yet been earmarked for the UK), and their mechanical and technical specification is also identical.
Front-engined, rear-drive, and low-slung – the Supra is the traditional sports car layout, and Toyota claims the centre of gravity is low too. Throw in a decent hit of power to the rear wheels and you have the makings of an entertaining driver's car, and to a degree that's exactly what you get.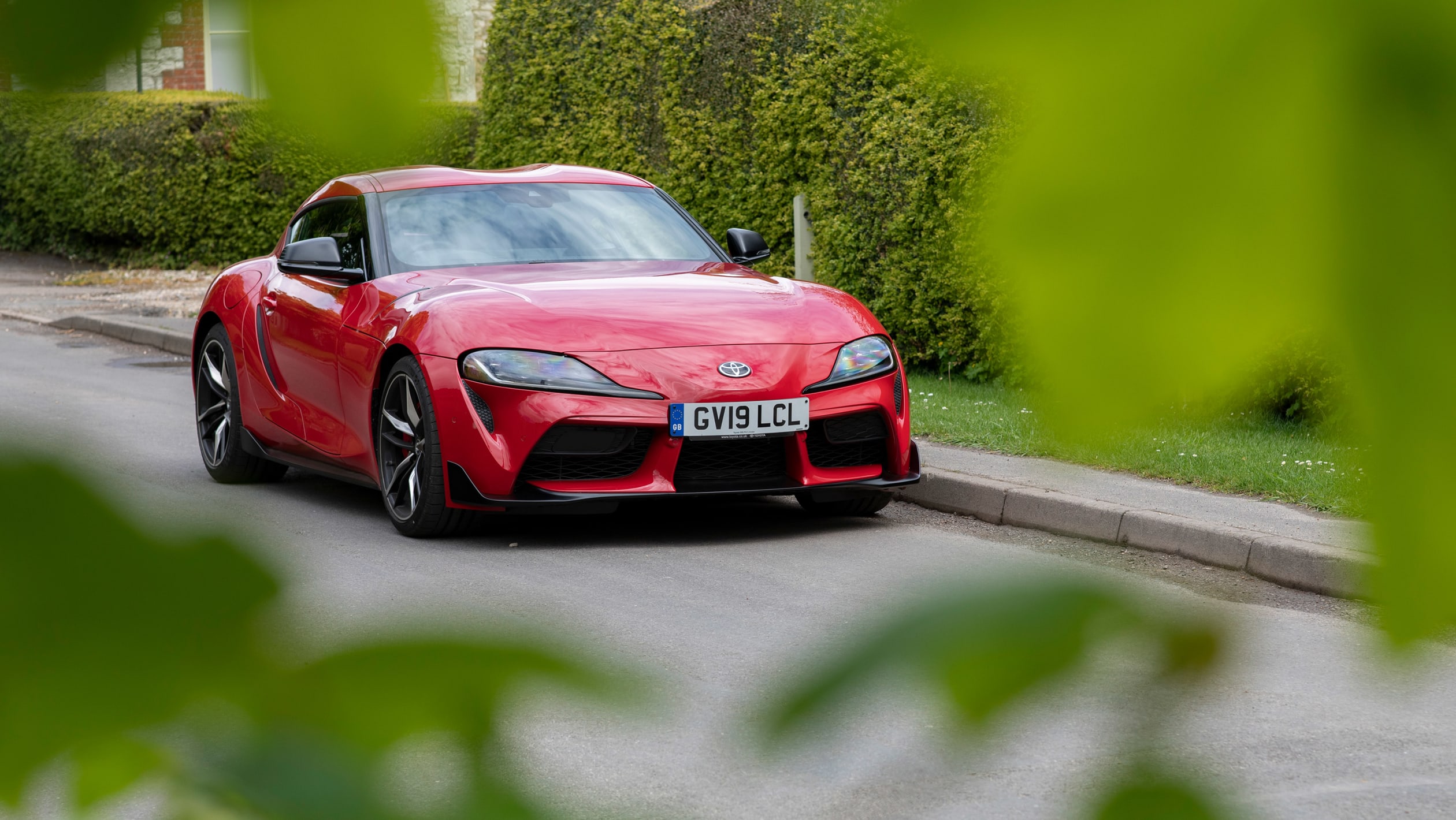 If the drivetrain feels BMW-like, then there's definitely a different character to the chassis. It starts with the steering, which is lighter than that of equivalent BMWs, with less of that 'gloopy' feeling that pervades many of the German brand's cars.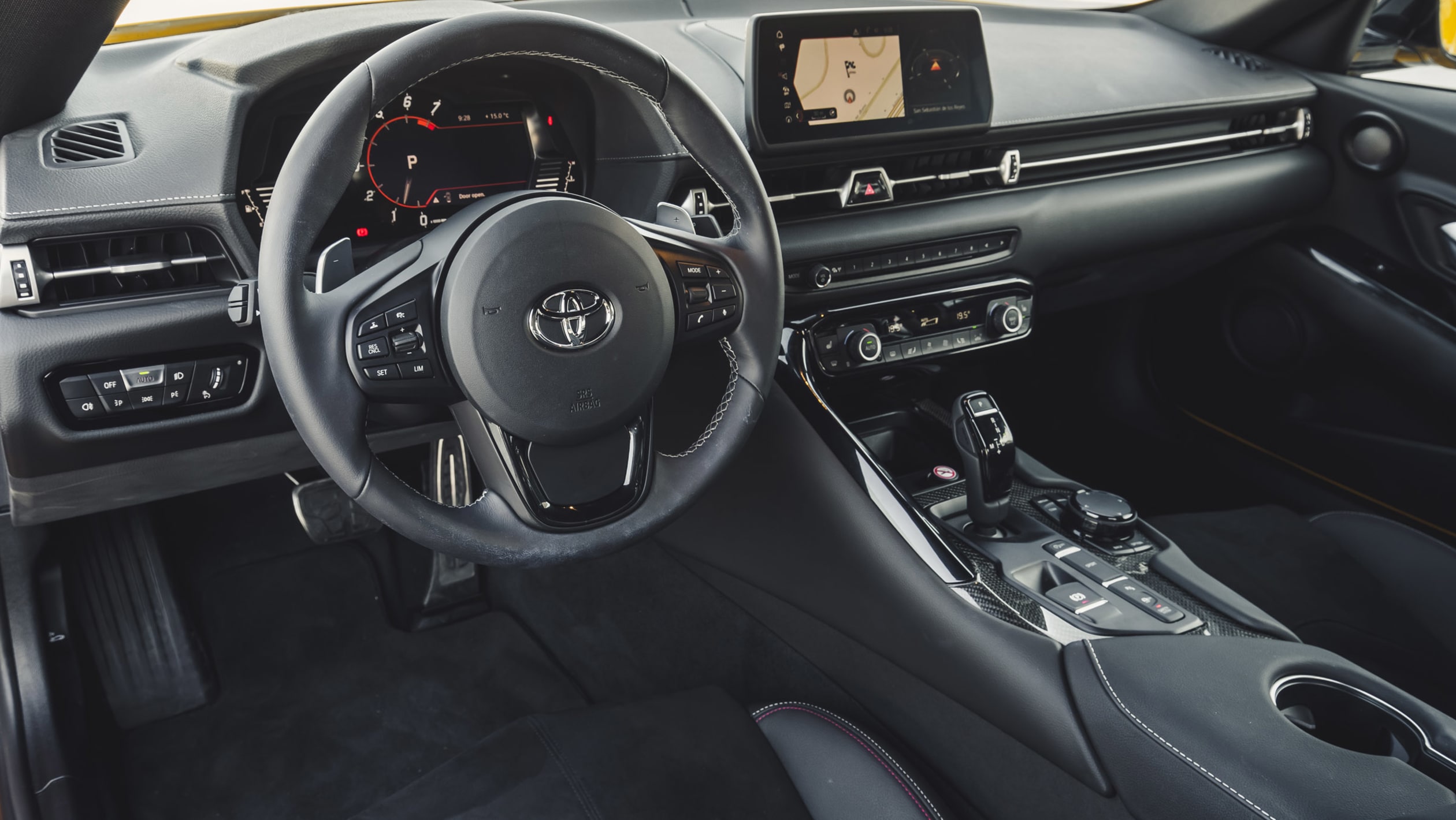 The response is good too and there's fairly natural weighting as you wind on lock, but one thing missing, at least at road-going speeds, is any real information. This improves on a circuit – it's clearly a steering set-up that responds well when there's some load going through it – but does leave the Supra's front end feeling slightly aloof on the road.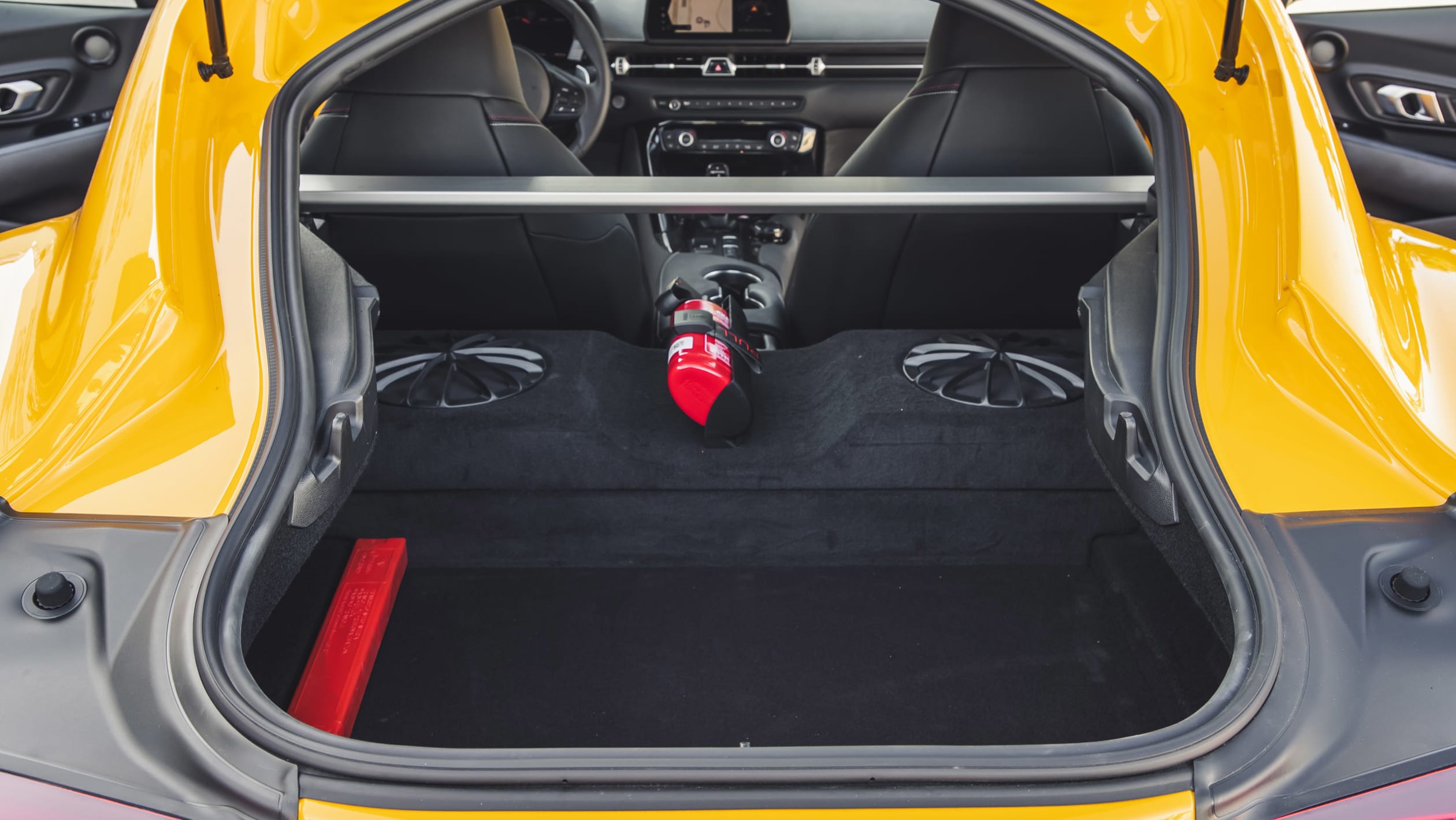 You won't have to worry too much as it's not a car short of front-end bite. You can occasionally feel the car's weight, usually when a quick direction change is required, but there's plenty of grip to exploit and good mid-corner balance. On dry roads at least the Supra feels progressive on the throttle, though the BMW six's rapid build-up of torque means on greasy or wetter surfaces it's not difficult to break traction, something the steering is quick enough to deal with.
One of the more surprising aspects of the Supra's dynamics is its mature ride quality, which takes the edge off sharper bumps but offers plenty of control over larger undulations. The structure feels particularly stiff too, so (not unlike recent BMWs) there's a real sense of integrity to the car, and supportive, comfortable seats and a cabin relatively well-insulated from road and wind noise makes the Supra an adept cruiser as well as an accomplished handler.
All we'd really ask for is that extra element of interaction missing from more talkative steering and a more engaging power plant and transmission. In a class with offerings as strong as the BMW M2 Competition, Alpine A110 and Porsche 718 Cayman, those elements really matter.